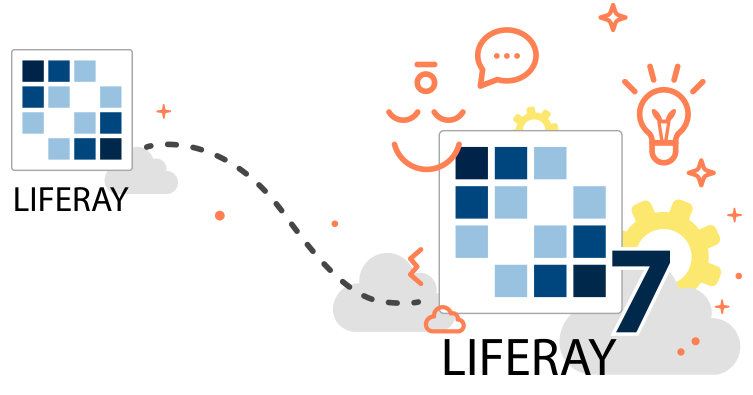 Liferay 7
Liferay 7 is the latest portal version. In comparison with Liferay 6, Liferay 7 has become well packaged with functionalities being simple in usage and development at the same time. As a result, you gain more opportunities for setup and development of your project.
Migration to Liferay 7 includes the following:
Realization of required functionality.
Saving all needed portal data.
Transfer of data to new portal.
Due to considerable architecture changes of Liferay 7 in comparison with previous persions, migration process presupposes careful work related to realization of required functionality on new environment.
As strategic Liferay partner, Smile is ready to assist with migration to new portal version and provide further high level development of the project.
Key features of Liferay 7:
Modular and simple: modernized and modular architecture has made Liferay Portal 7.0 much simpler in comparison with previous versions.
Extensibility: allows to customize almost every detail and add your own functionality.
Effortless development: the development has become more streamlined for developers.
Reusability: modules and libraries can be reused and the dependencies among them can be easily managed.
Integration of additional Liferay tools.