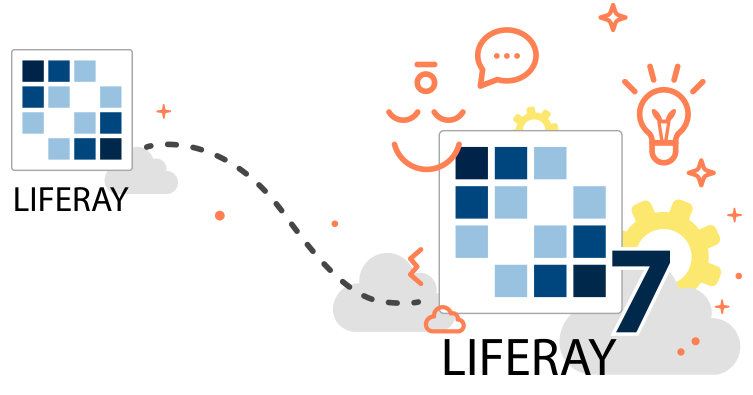 Liferay 7 migration benefits
Liferay 7 is the most up-to-date portal iteration, which received a lot of updates compared to the previous version. Liferay 7 has become more user-friendly and functional, and thanks to the new architecture, speed has significantly increased and modularity became more comprehensive than ever.
With the transition to Liferay 7, your corporate portal will be more convenient, fast and secure; it will retain all its functions and at the same time will be prepared for the implementation of new modern features.
The migration to Liferay 7 includes:
Reproducing the required functionality in the Liferay 7 environment.
Copying all data from the existing portal.
Transferring data to the new portal in Liferay 7 environment.
Taking into account the significant architectural differences between Liferay 7 and its previous version, the migration process should be carried out by specialists with relevant experience.
Smile, as a strategic partner for Liferay, has all the necessary expertise and resources to professionally transfer your portal to Liferay 7 environment.