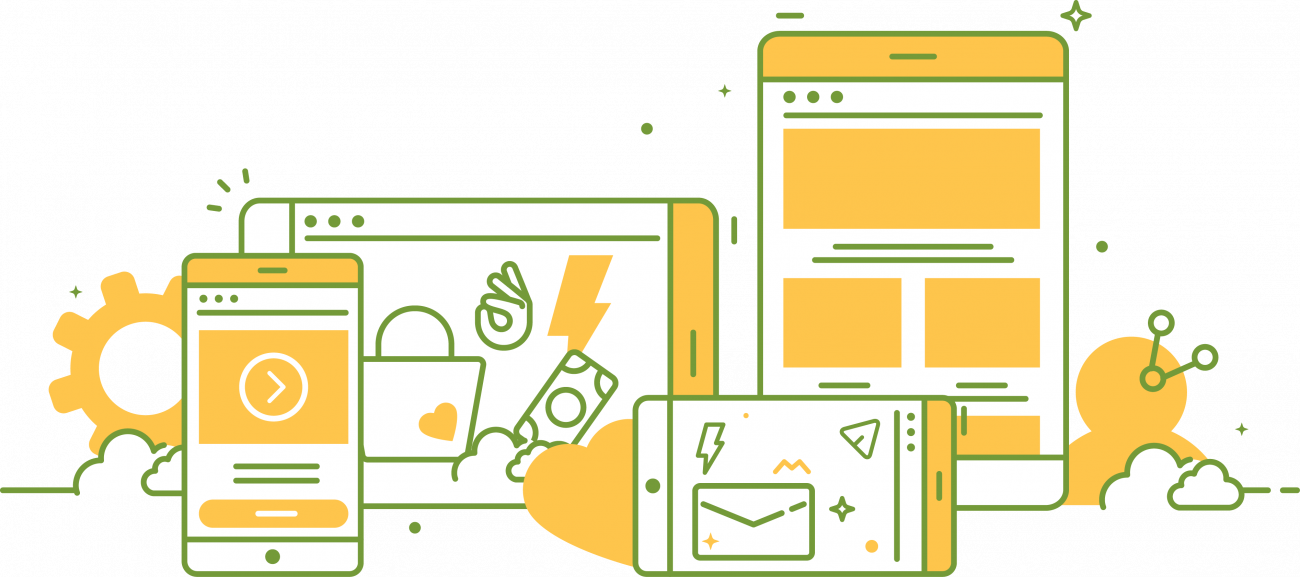 Why to create a mobile application?
As of 2021, there are 5 billion mobile devices in the world. Such statistics confirm the well-known fact that today the smartphone is the undisputed centre of digital life for hundreds of millions of people. Internet, communication, entertainment, work - smartphones combine numerous activities that shape the model of the modern world.
Try to remember how long ago have you used a smartphone. Very recently, isn't it? You may even now reading this text on your mobile device screen. Today's life without a smartphone is hard to imagine.
That is why the release of a mobile application gives you an opportunity to reach a huge audience of people for creating a new business or significantly increasing the already existing one.
The benefits of mobile apps for your business:
Ability to always be in touch with the client.
Earning income through different monetization systems.
The continuation of a life cycle of the client.
Increase the average check.
Involve new audiences.
The ability to technologically ahead of competitors.
Smile is a leading developer of mobile apps for iOS and Android. We are able to create a convenient and fast application that will have all the necessary functionality.
If you need to create a mobile application or has an idea that needs to be finalized and implemented, contact us and we will help you to realize your most ambitious goals.