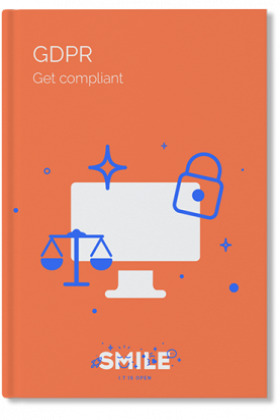 GDPR e-commerce
Downloaded 29 times
The GDPR (General Data Protection Regulation) came into effect on 25 May 2018 being approved  by 29 signatory European countries.
Europe has built a unique instrument that structures and imposes rules. The announcement of sanctions sends a strong signal, especially to GAFA companies (Google, Amazon, Facebook, Apple). "You can use personal data, but according to our rules!". 
With a help of this book you will learn:
Constituents of personal data and privacy protection.
"Sensitive" personal data.
GDPR: obligations and opportunities.
Extention of individual rights.
Smile's commitment to GDPR.
We wrote this mini-book dedicated to e-commerce covering each area of GDPR. Enjoy it!
Download