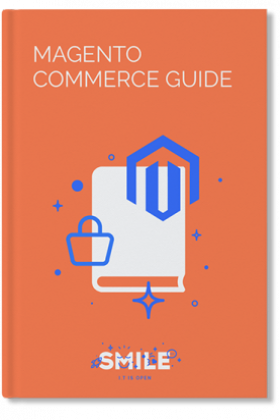 Magento Commerce Guide
Downloaded 77 times
How to make your sales take off with the new version of the Magento e-commerce solution?
You want to improve your customers' buying experience or gain more autonomy to handle your e-commerce website?
With this new handbook on Magento Commerce, you can gain insights into Magento's powerful, extendible new features to pamper your visitors. 
And your reward? Higher productivity, an enhanced customer experience and new ergonomics designed specially for e-commerce! 
This handbook also includes the Smile method of support to easily migrate from Magento 1 to Magento Commerce.
Download