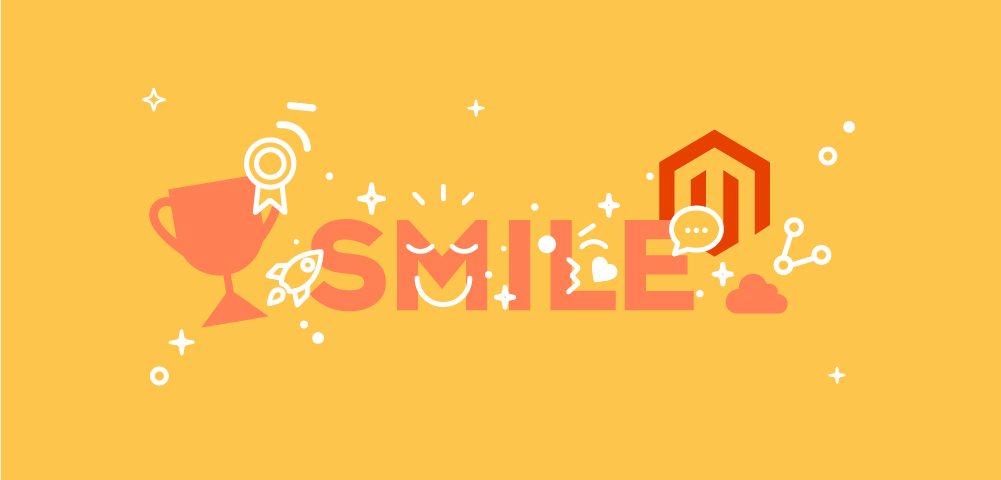 Smile recognized as the best Magento partner in EMEA region
Since its foundation in 1991 to the present day Smile's main priority is to develop advanced open source solutions that can provide technical excellence to our customers around the globe. To achieve this ambitious goal we work closely with the best open source platforms, such as Magento -- the leading e-commerce development solution.
Therefore, we are very glad to see that our dedication and hard work received high recognition from our key partner. During this year's Imagine Conference, Magento awarded us with the REGIONAL COMMERCIAL PARTNER AWARD, which is given for a significant contribution to the development of the Magento e-commerce platform in a certain region. In our case -- in the EMEA region (Europe, Middle East and Africa). This means that Smile recognized as the best Magento partner in this region.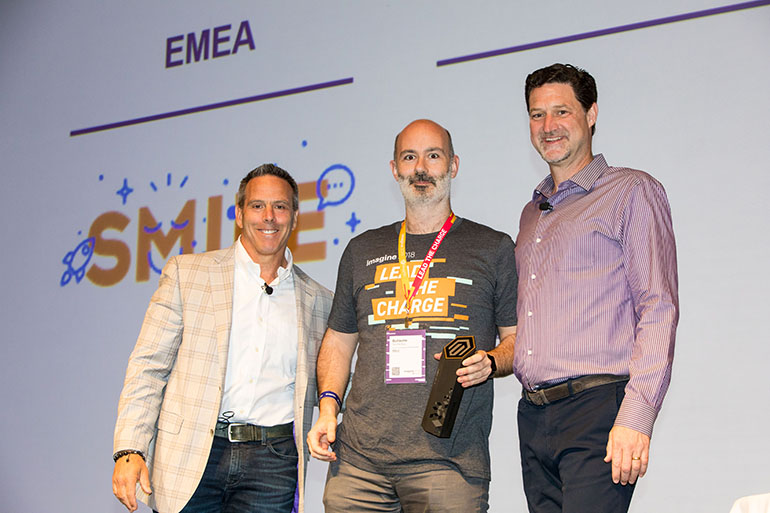 "Our global ecosystem of partners is the backbone of Magento and help us to provide the technology and solutions that empower thousands of merchants to deliver unparalleled experiences," said Mark Lavelle, CEO at Magento Commerce. "Their commitment to innovation has taken the platform to new heights and helped our joint customers drive growth, new business opportunities and connections with their customers. We are proud to honor their ingenuity and excellence."
We thank Magento for its recognition and will continue to do our best to deliver our customers the cutting-edge Magento-based solutions. 
THE REGIONAL COMMERCIAL PARTNER AWARD is a valuable addition to the Smile awards. As the Global Elite Partner of Magento, Smile was previously awarded such awards as:
- MAGENTO EUROPE PARTNER OF THE YEAR - 2010
- MAGENTO PARTNER EXCELLENCE AWARD - 2011 & 2012, 2013
- MAGENTO SPIRIT OF EXCELLENCE AWARD 2014, 2015, 2016
Aforementioned serves as a confirmation of our professionalism, dedication and highest quality standards. The Smile team is able to create a unique project on Magento, which fully meets the client's business requirements and is focused on achieving great results.
We are also able to significantly improve the existing online store on Magento, correcting all the mistakes of previous developers and making the site fast, stable and convenient for the visitor.
If you want to learn more about creating or improving an online store on Magento, contact us and we will gladly answer all your questions.