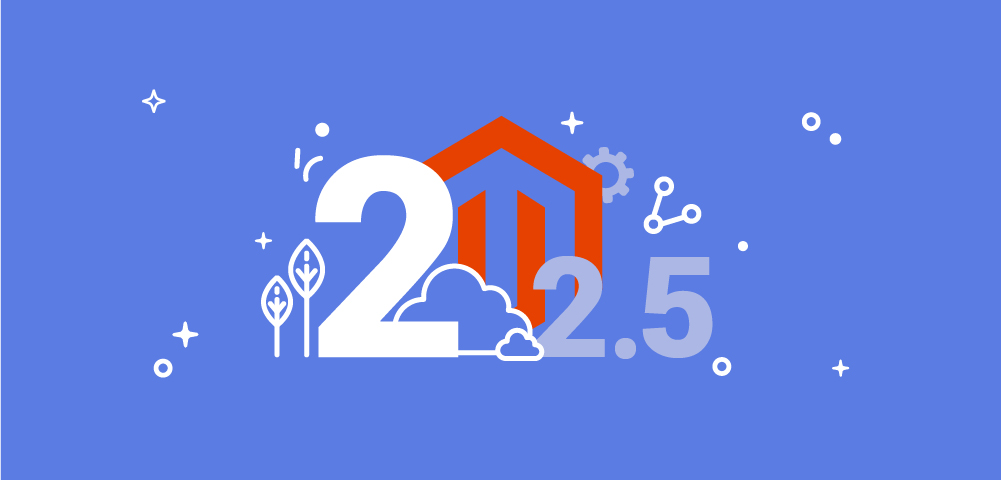 What's new in Magento 2.2.5?
Magento is the world's most popular e-commerce platform, that evolves constantly to deliver new possibilities for business owners and customers alike. 
On June 27, Magento released its latest version – Magento 2.2.5 for both Open Source (Community) and Commerce (Enterprise) platforms. This update includes more than 150 bug fixes that were contributed by Magento community and has major improvements, particularly in terms of security.
Magento highly encourages to upgrade to its latest version in order to prevent possible security risk and losing a valuable customer data.
So, let's see what improvements this latest Magento's release offering to thousands of its customers.
Magento 2.2.5 essential updates
Closing stored XSS, SQL injection, and cross-site request forgery (CSRF) vulnerabilities.
Boosting the performance of data index process by almost 15%.
Enhanced performance of catalog search result page by over 30%.
Various core code enhancements.
Increased performance of core bundled extensions.
Improved checkout process by allowing users to register a new account on Order Confirmation page.
Addition of batch processing for simpler management of a large volume shipments.
Magento 2.2.5 major bug fixes
Magento now correctly applies coupon codes that exclude bundle products.
When sorting simple products, Magento now applies catalog promo price rules.
Capturing accurate PayPal Payflow Pro credentials in multi-store.
Easily discarding any option of bundle product.
Upgrading to Magento 2.2.5
Thus, upgrade to Magento 2.2.5 offers major security improvements, boosted performance and variety of bug fixes that improve the overall user experience.
Smile, as an Elite Global Magento partner, will gladly help you to upgrade to Magento 2.2.5 to gain all its benefits and make your webstore more secure, fast and user-friendly.